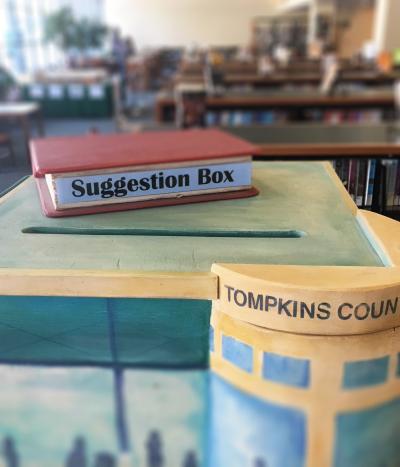 December 2019 Patron Comments
Comment: How do patrons know which Sundays the library is open? It's confusing.
Read More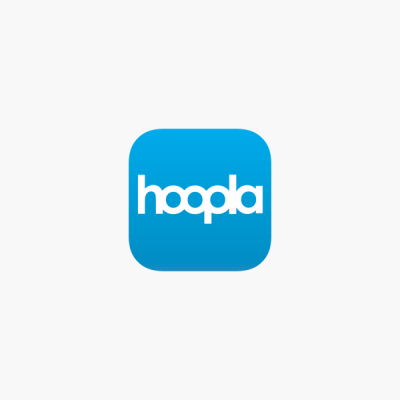 As of January 1, 2020, we will no longer offer cardholders access to the streaming platform Hoopla. This difficult decision was reached after a thorough discussion with library staff and board trustees, and it coincides with the expiration of the current Hoopla subscription through the Finger Lakes Library System. The pricing model and cost of Hoopla make it unsustainable for us, and we believe that our resources are more effectively used towards purchasing more in-demand content through other platforms.
Read More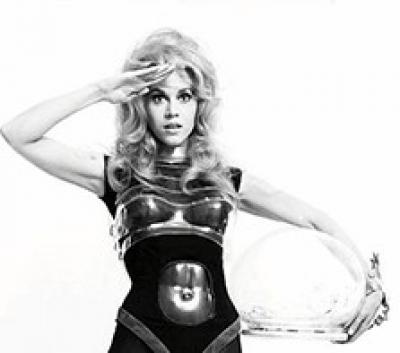 Wednesday, October 2, 6 pm – 9 pm at Cinemapolis
Read More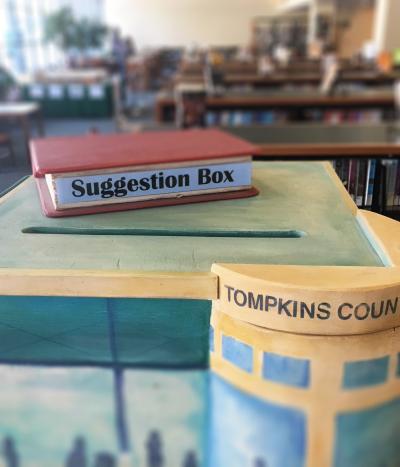 September 2019 Patron Comments
Comment: I used the restroom today and noticed they have been retro-fitted with handicap access. Fantastic! Thank you for following through on this.
Response: Thank you for alerting us to this oversight. We are happy to have improved access thanks to our County Facilities support. And we are also working on adding a better transition from the hall to the restroom to allow wheelchairs better access.  
Read More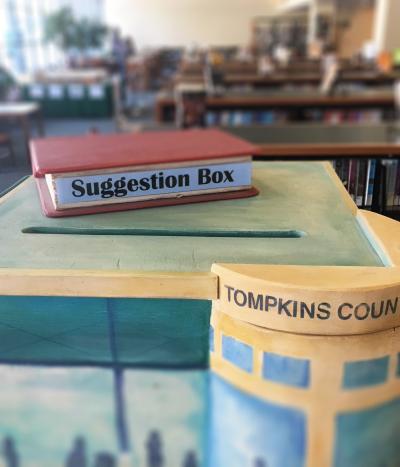 August 2019 Patron Comments
Comment: Looking on the website search, I was surprised to find that TCPL did not have available copy of M. Collins's Carrying the Fire-– and FLLS has few (hardly any)! This being the 50th anniversary of Apollo 11…
Read More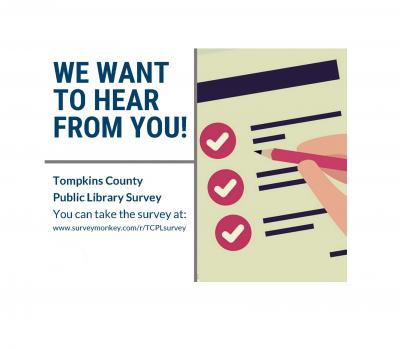 We've released a survey to get to the bottom of our community's opinions about TCPL. With expanded programming and the fine-free policy in place, it's time to figure out how to improve accessibility and increase use. The survey will help us create a new strategic plan and inform future budgeting.
Director Annette Birdsall says that the Library is "…a community space that offers opportunities to access information using the latest technologies, and we want it to be welcoming to Tompkins County residents and visitors alike."
Read More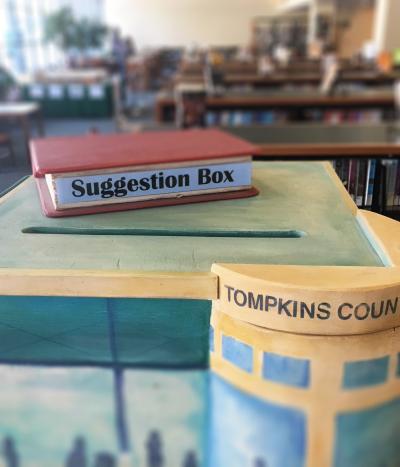 Patron Comments from July 2019
Comment:  It would be nice to have some benches outside to sit on when you are waiting for your ride. Thank you!
Response: Benches do make waiting much easier. The property does not belong to the library, but the County does have benches on Green Street for that purpose.
Read More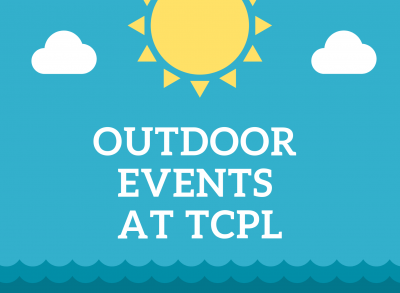 Join us this summer for a series of outdoor events!
We'll start with a Giant Bubble Extravaganza on Monday, July 1, from 3-4:30 pm. Come engineer your own bubble wand and see how big your bubbles can get! This event will be held on the beautiful Creek Walk, behind the library building.
Next, we welcome back the spirited GIAC Jumpers, a dance, step, and double-dutch troupe from the Greater Ithaca Activities Center. They'll be here on Thursday, August 1, from 4:30-5:30 pm, also on the Creek Walk.
Read More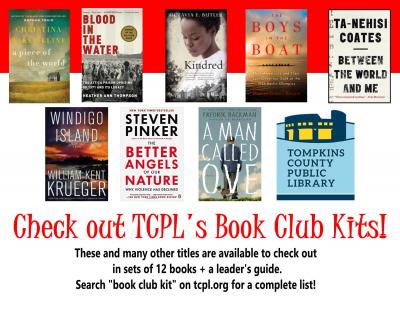 Did you know that the library has Book Club Kits? Currently, we have non-fiction and fiction titles.  We also have adult literacy kits that can be used for groups who are learning English or groups that are looking to improve their literacy skills. In the near future, we will have some graphic novel book club kits. These kits contain multiple copies of the book, and sometimes include a discussion guide.  You can borrow them for four weeks. 
Read More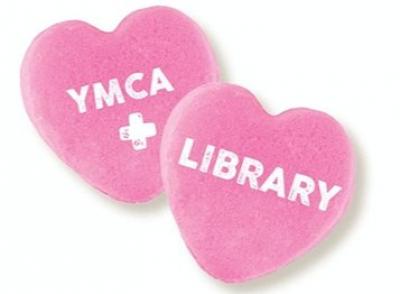 We've partnered with the YMCA of Ithaca and Tompkins County to bring you Y passes you can check out with your library card!
We now have one family pass and two individual passes available, each for a one-week loan period. A pass will allow the holder (and household members, with the family pass) to take advantage of all the YMCA has to offer, including the pool, fitness equipment, gymnasium, racquetball courts, and group classes.
Read More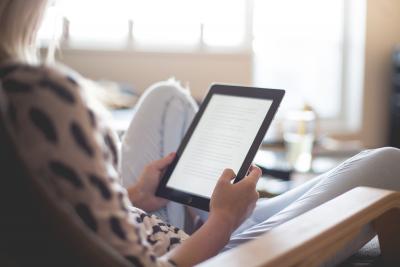 We will be closed Friday, May 10, 2019 for staff development. We'll see you on Saturday for our regular hours, 9:30 am to 5:00 pm!
Please note that the Simple Signs for Communicating with Infants and Toddlers workshop will not meet Friday, May 10 as originally scheduled.
Read More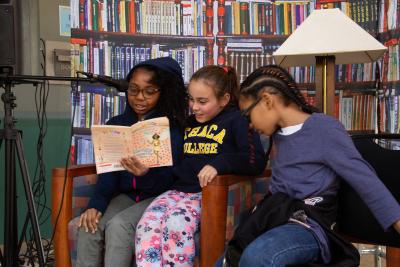 Join us this Saturday, April 27 for the Tompkins County Public Library Foundation's READATHON. The annual read-out-loud fundraising event will take place beginning at 8:00 am and ending at midnight. In its seventh year, the READATHON enlists community members to raise funds for TCPL, culminating in a day-long celebration of reading aloud outside the library building on Green Street. We welcome all forms of literature and have had past readers share passages from classics to their own short stories, stories shared in Spanish and ASL, and even books sung as operas.
Read More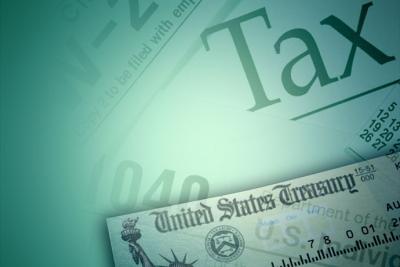 2018 Income Tax Forms and Instruction Booklets Available at Tompkins County Public Library
UPDATED 2/13/2019! 
The following forms and booklets are now available at TCPL, and are located at our Copy Center.
Read More
Winter is upon us, and what better way to fill cozy hours indoors than by learning and creating? We are pleased to announce our partnership with Creativebug, a new database available to TCPL cardholders. Creativebug, found on our Research Databases page, allows free access to over a thousand award-winning art & craft video classes taught by recognized design experts and artists.
Read More