New at TCPL: Hoopla and Kanopy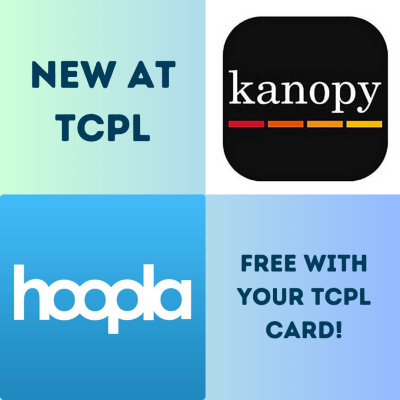 New at TCPL: Hoopla and Kanopy
Now you can download and stream even more content with your TCPL card! Have you tried Hoopla or Kanopy?
With Hoopla, you can borrow ebooks, audiobooks, music, movies, TV shows, comics, and magazines and enjoy everywhere you have a screen--your computer, your phone, even your TV! Hoopla offers more content, in more places, than any other digital library platform and it's all FREE with your library card.
Kanopy is a video streaming service that provides instant access to thousands of critically acclaimed movies and documentaries from studios like A24, The Criterion Collection, PBS and more. Set up a free account with your library card!
Learn more about all of our digital services by visiting our Download and Stream page.