Local History & Genealogy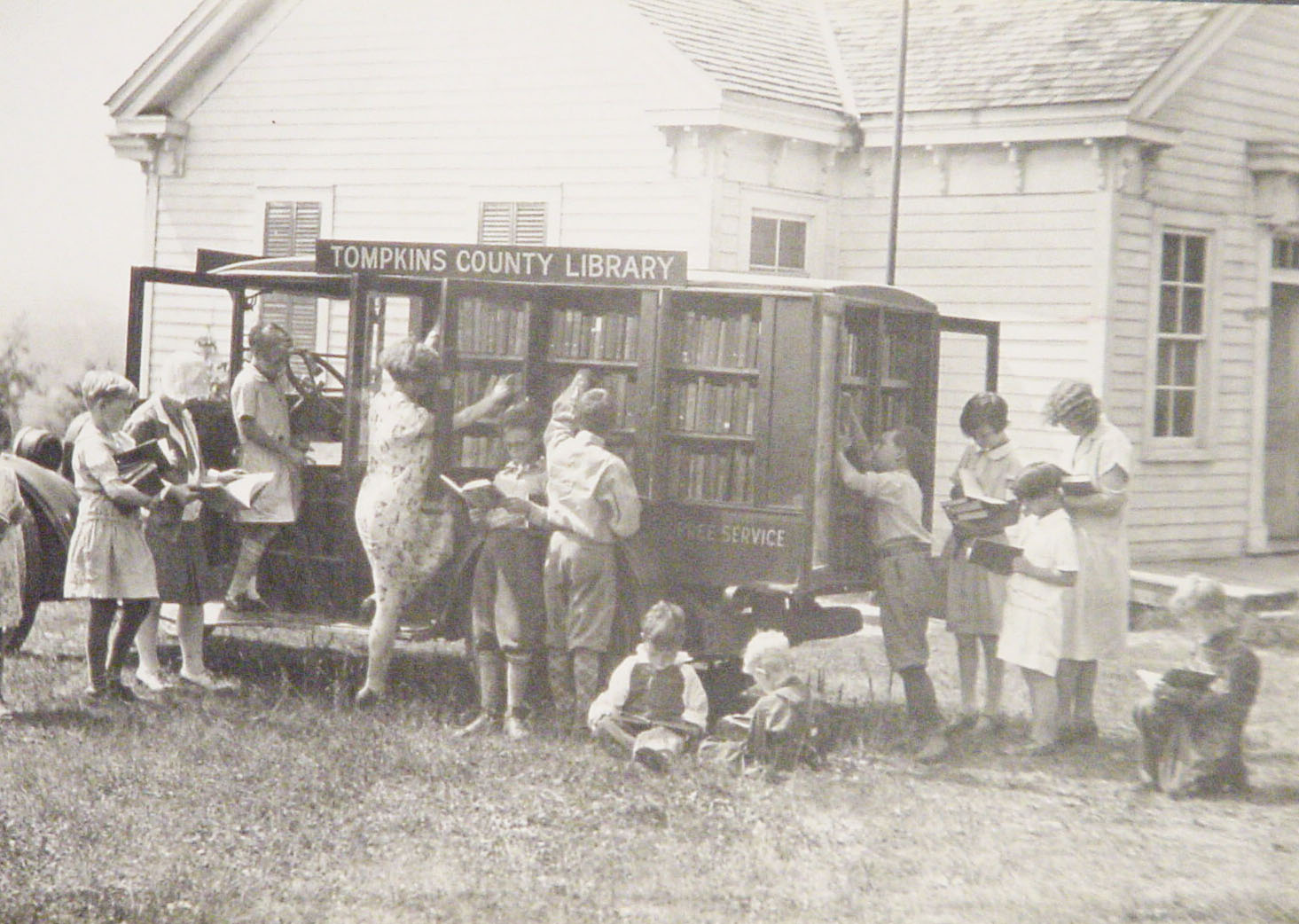 From books, to maps, and everything in between, you can find a variety of digitized materials from our local history collection. Partial funding for digitization was made possible through a grant from the Park Foundation to encourage sustainability through remote access of library materials.
You can also access HeritageQuest Online to search census records, books, and documents for information about your ancestors.
We can provide limited research on topics of local history or interest where the information sought is unique to the collection of the library. The Tompkins County Research Service is available to individuals and/or organizations for whom it is impossible to visit the library in person.

For additional resources, visit the following websites:
The History Center in Tompkins County
New York Heritage Digital Collections
Library of Congress New York State Guide
The Library of Congress web guide contains a variety of materials specifically relating to New York State, including manuscripts, documents, photos, books and maps. This site also provides links to websites such as:
The U.S. GenWeb Project
Genealogy websites for genealogical research in every county and every state of the United States.
Cayuga Heights History Project