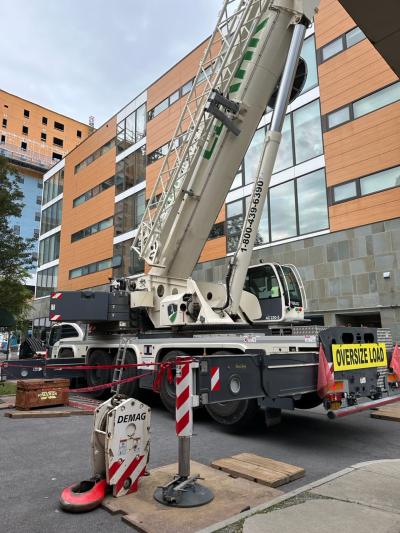 We will be closed while Tompkins County facilities updates our building's heating, ventilation, and cooling (HVAC) system, beginning Friday, September 15 and concluding on Monday, October 2. Reopening is planned for Tuesday, October 3.
Read More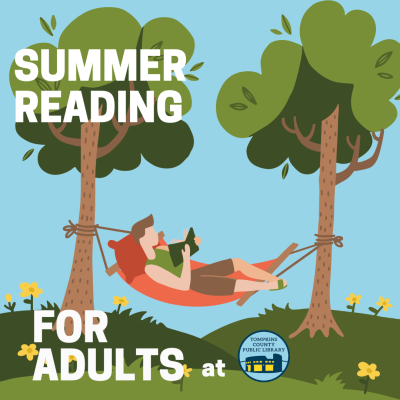 Remember summer reading programs when you were a kid? Read 10 books and get your own pizza? Or stickers. Or…more books? Well, TCPL's 2023 Adult Reading Program will take you back to those fun times, all just for doing what you love — READING! Submit reviews, complete a Summer Reading BINGO form, attend summer programs, or heck, do all 3 and each time you will be entered to win one of our amazing raffle prizes. Prizes will be awarded at our end of SRP party! 
Read More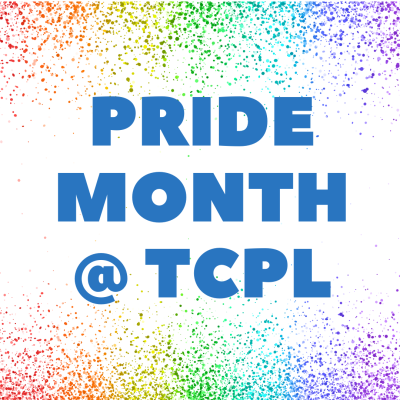 Celebrate Pride Month with us at TCPL all through June. We have a variety of events and activities ranging from workshops to film series and storytimes. Discover Book and movie recommendations, too! Happy Pride!
Read More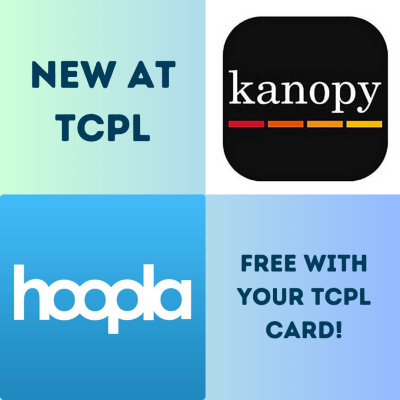 Now you can download and stream even more content with your TCPL card! Have you tried Hoopla or Kanopy?
With Hoopla, you can borrow ebooks, audiobooks, music, movies, TV shows, comics, and magazines and enjoy everywhere you have a screen--your computer, your phone, even your TV! Hoopla offers more content, in more places, than any other digital library platform and it's all FREE with your library card.
Read More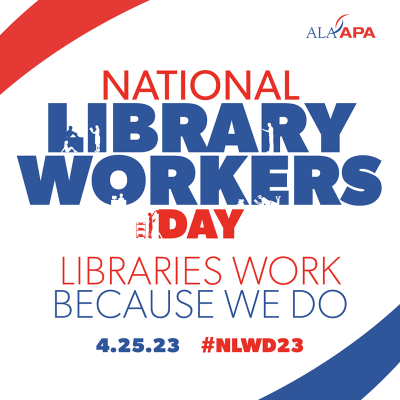 In celebration of National Library Workers Day (April 25th), we, the undersigned, urge Tompkins County residents to recognize the essential work done by the staff of our public libraries. Today's public libraries are both familiar and constantly evolving. Along with books, movies, music, electronic resources, and periodicals, our libraries offer programming, computer classes, seeds for your garden, genealogy assistance, public bathrooms, space to meet, study, and play, and cozy chairs.
Read More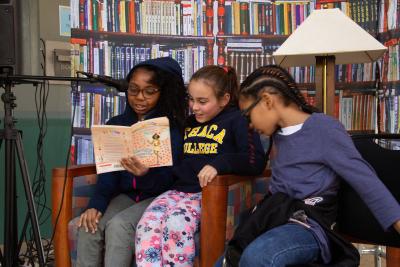 The 2023 READATHON is scheduled for Saturday, April 15, and will include readers in-person at TCPL, from 10:00 am to 8:00 pm, as well as pre-recorded video readers to follow.
Read More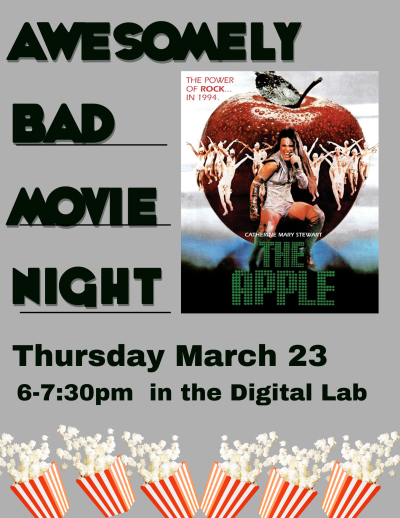 Movie showings are back at TCPL! We will be screening films for our Awesome Bad Movie series monthly here at the library. The first film we will be screening is The Apple, a rock musical from the 80s set in futuristic 1994. Alphie and Bibi take part in a music competition and are offered a record contract to become pop stars. Bibi wants to sign right away, but Alphie isn't so sure. Should they sign? Or should they stay true to their folk singer/songwriter ways? Join us on Thursday, March 23 at 6pm in the Digital lab to find out. 
Read More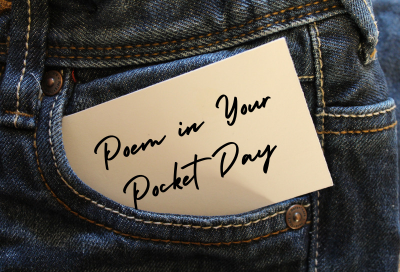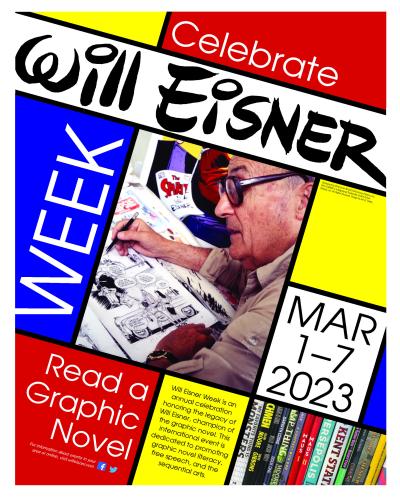 Will Eisner Week is held every March, celebrating comics, graphic novel literacy, free speech, and the legacy of comics legend Will Eisner. This year, we'll be celebrating with a series of virtual and in-person events! Find out more at the links below.
 
Read More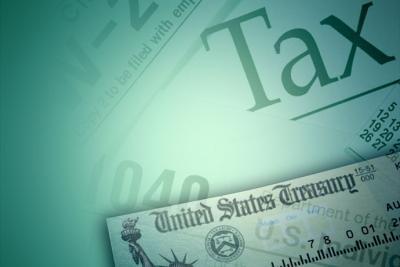 2022 Income Tax Forms and Instruction Booklets Available at Tompkins County Public Library
The forms and booklets listed below are now available at TCPL, and are located at our near the copiers/printers. Additional forms that are not listed can be printed upon request. Please visit the library's Adult Services reference desk for assistance. Our reference desk can also be reached by email - askalibrarian@tcpl.org, or by calling us at 607-272-4556.
Read More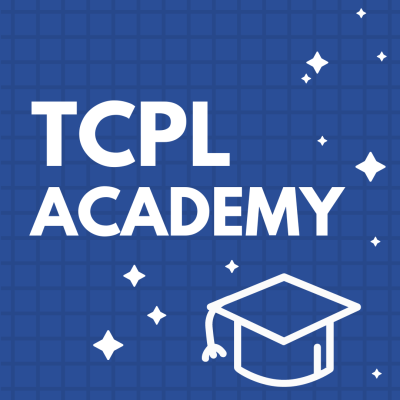 We have exciting news! TCPL is partnering with Niche Academy to provide our patrons with a new digital resource: Tompkins County Public Library Academy. The TCPL Academy is a collection of self-paced tutorials you can use to get started with some of our more popular services, such as Libby and Tumblebooks for ebooks, Mango for language learning, JobNow for employment assistance, and HeritageQuest for genealogy research.
Read More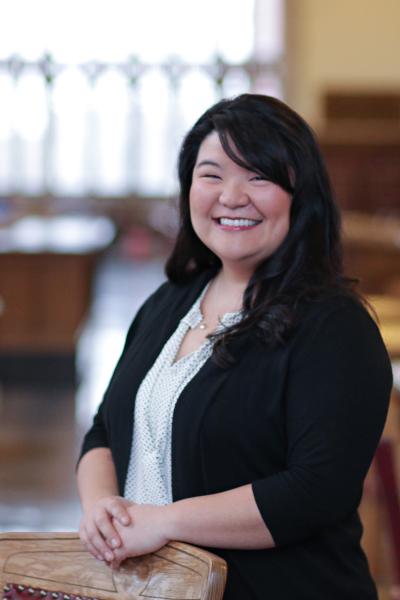 The Tompkins County Public Library Board of Trustees announces the appointment of Leslie Tabor as Library Director, effective November 28.
"It's a thrill to be selected to serve the Tompkins County community as library director," says Tabor. "Leading teams, encouraging and helping others, and connecting people with information are passions at the heart of my career, and it's an honor to contribute those passions to the Tompkins County Public Library."
Read More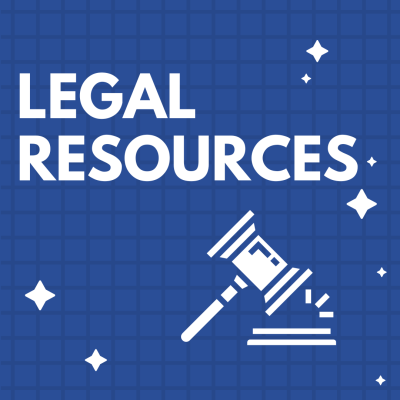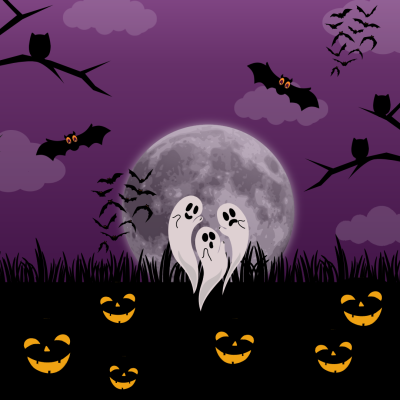 Looking for a good spine-tingling read? We have booklists filled with thrills, chills and things that go bump in the night! Or, maybe you are looking for a good horror movie to scare you silly? We have hundreds of horror movies in our film collection to give you a good fright.
Read More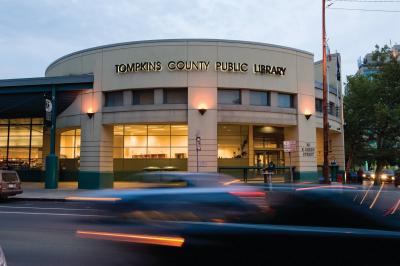 The Tompkins County Public Library Board of Trustees invites the community to the second finalist candidate presentation for the position of library director on Wednesday, September 21 at 5:30 p.m. Organized by the Library Director Search Committee, the presentation is an opportunity for the public to hear directly from the finalist.
Read More