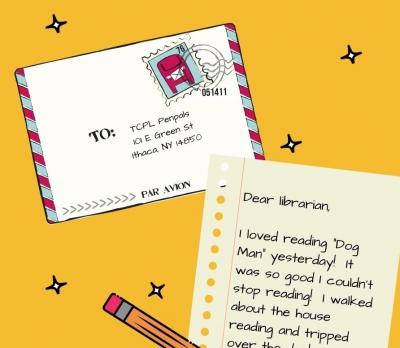 Kids, we miss you!  To encourage a connection with the Library along with building literacy and writing skills, children can now be penpals with the Youth Services staff by writing letters to us! Make sure to include your return address and we'll write back.  Please address letters to:
TCPL Penpals
101 E. Green St.
Ithaca, NY 14850
Any questions?  Give us a call at 607-272-4557 ext. 275 or send us an email at askalibrarian@tcpl.org.
Read More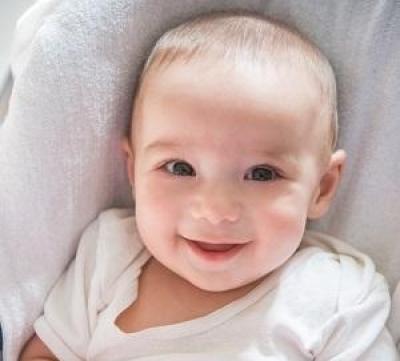 Did you know that your soon-to-be-born baby is listening to you?
Here's what we know from various studies (see links at the end of each quote to learn more): 
"Studies of newborn behavior show that babies get used to the music and voices they've heard in the womb. When your baby is born, if he hears sounds he's heard before birth, he may respond by appearing more alert and active. Your newborn may also pay more attention to your voice than any other." Read more.
Read More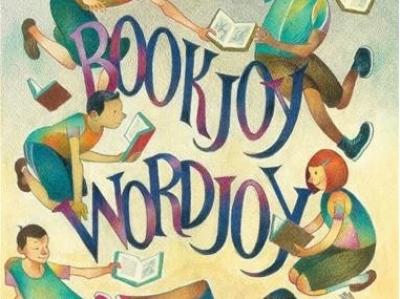 Good poetry fosters children's love for language and helps them build literacy. Good poetry touches emotions. It is, therefore, a healthy way for children to express their emotions and deal with emotionally challenging situations. Good poetry sets off children's imagination, enriches their world, and makes a space in which they can dream. Good poetry allows children to look at the world in a new way. Children obtain a wealth of developmental benefits from good poetry.
Read More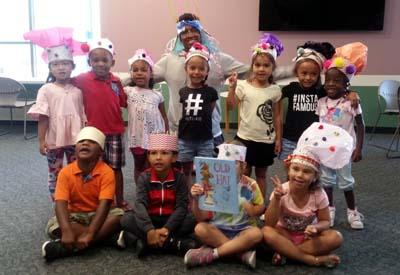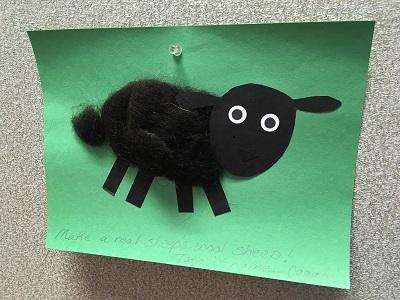 Summer Family Storytime (SFST) was born 2 years ago for those who can't make it to our popular Stories in the Park program on Tuesday mornings due to scheduling conflicts.  The program is held on Saturday mornings at 11:00, and is basically a repeat of the previous Tuesday's Stories in the Park program, but we meet inside, and I get to add a craft :) (which is practically impossible to do in the park. You never know how many people will show up - and how to cart all those supplies??).
Here are a few of the crafts we have enjoyed making at SFST so far this summer:
Read More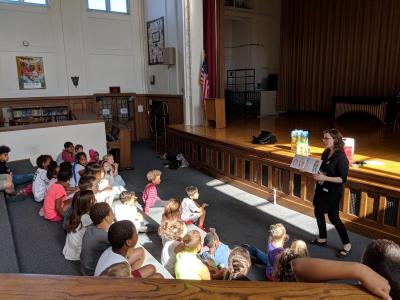 During the summer, Youth Services staff spend a lot of our energies reaching out to our local community organizations.  The library does not exist solely between our building's walls - you may see us anywhere! Whether it's visiting Cass Park summer camp, Coddington Community Center, or various Headstart locations or it's hosting the GIAC Tiny Tots or BOCES Smith school students here at the library, we love bringing books and activities to all our communities' children!  This year, we were excited to add Downtown Ithaca Childcare Center and Global Roots Play School to our schedule!
Read More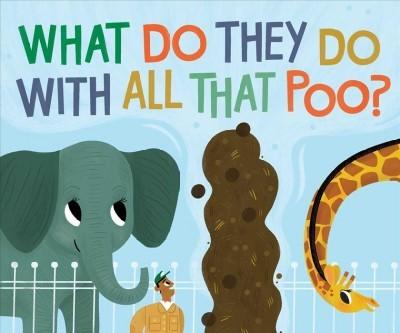 Check out some of the books our children's librarians been reading and enjoying lately!

Enjoy!
Picture Books (E)
Read More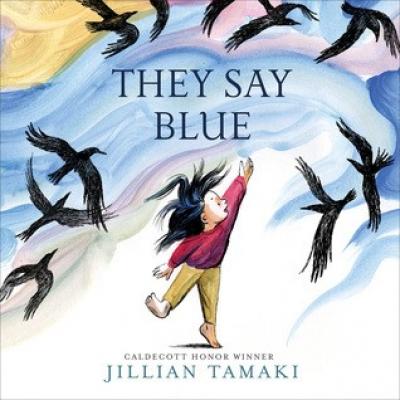 Looking to feel inspired by some exceptional illustrators?  Below are some personal recommendations of great new picture books published so far in 2018.  Visit the library to check them out!
They Say Blue written and illustrated by Jillian Tamaki
A young girl describes where she finds colors in both the world around her and beyond what she can see.
Read More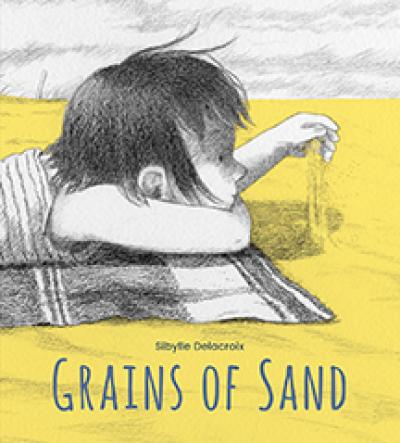 Grains of Sand by Sybille Delacrois is a beautifully illustrated picture book about feeling blue when you return from a fun beach vacation.  The young protagonist uses her imagination and the sand that remains in her beach shoes to extend the vacation fun.  What would happen if we planted the grains of sand??
Read More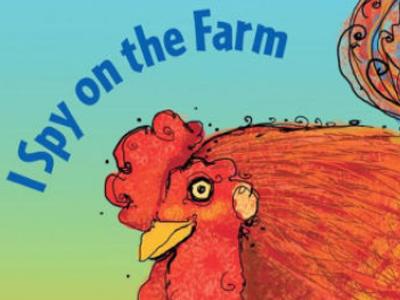 I'm so excited to get back outside with Stories in the Park! And our wonderful volunteer Chelsea will be helping me make it as fun as can be – thanks, Chelsea!
We had a perfect day for our first Stories in the Park. It was great to see familiar faces, and many new folks, too! Park goers may have heard a lot of moo-ing, baa-ing, and cockadoodledoo-ing as the theme was "Over on the Farm"!
Here's a song:
You Can Hear the Animals Down on the Farm
(Tune: She'll Be Comin' Round the Mountain)
Read More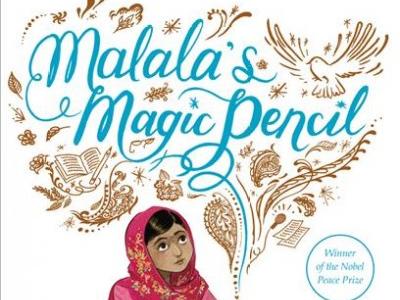 The children's area boasts an amazing collection of biographies and the last couple of years have brought forth a great number of amazing additions. Titles that feature true life stories of people who teach, inspire, and expand our young readers' curiosities as well as their world.
Below are a few of my personal picks from 2017 and 2018 (so far).  Visit our children's biography section and discover your own favorites!
Read More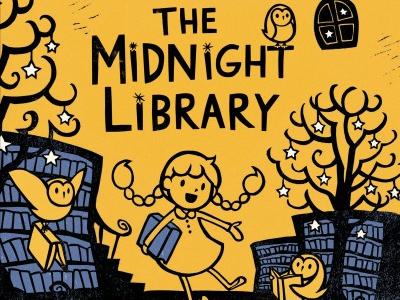 Ever wonder what the library is like at night?  Last week, during our Secrets of the Library writing program, author Anne Mazer and tween participants imagined what kinds of adventures could occur in a library at night.  After brainstorming, the room was rich with ideas including: an orphan finding a place of belonging, a nighttime garage band, and book characters coming to life when no one else was around.  Young writers in the program used their ideas as story writing prompts and many eagerly shared what they had written out loud with the group.
Read More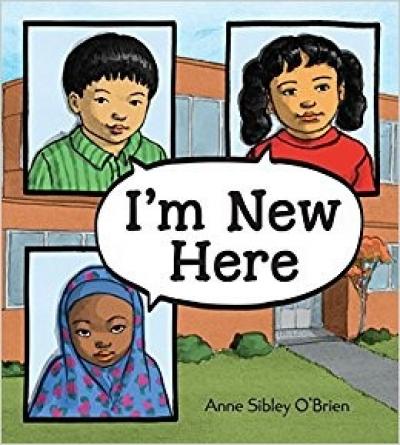 Let's start with April's last-but-not-least storytimes, our DIA specials! "El día de los niños/El día de los libros (Children's Day/Book Day), commonly known as Día, is a celebration every day of children, families, and reading that culminates yearly on April 30. The celebration emphasizes the importance of literacy for children of all linguistic and cultural backgrounds." - ALA Dia.
Read More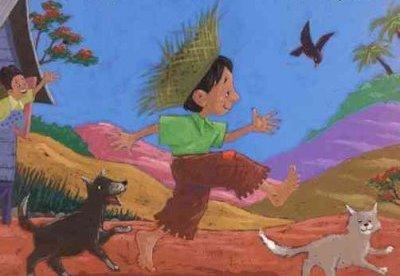 I first discovered Joe Cepeda long ago while preparing for my then Preschool Pajama Storytime through the book Captain Bob Sets Sail.  Captain Bob is a young boy with a very active imagination while he's taking his nightly bath.  The vibrant illustrations caught my eye immediately.  They vibrate with energy and action and the characters exude warmth and charm.  After using that book very successfully in my storytime, I went in search for other Joe Cepeda books and was not disappointed. 
Read More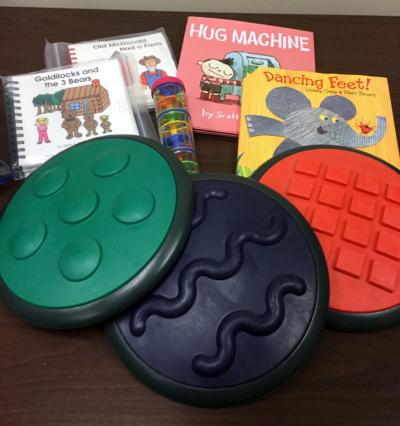 The Library is proud to now offer take-home Sensory Kits! We are currently offering two Sensory Kits featuring interactive stories and toys such as stretchy bands, fidgets, and tactile stepping stones. We hope these kits will encourage families to incorporate movement and play into their home story times. You can place a hold on either kit using these links: Sensory Kit 1 or Sensory Kit 2.
Read More