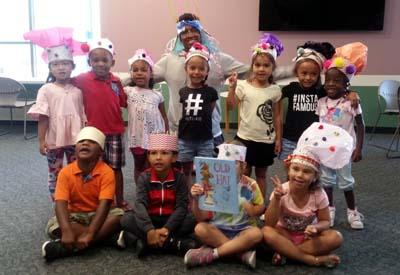 Programming Spotlight: Community Partners
You may already know that the Library is offering a bevy of programs this summer, from Stories in the Park, to STEAM Crafternoon, to Creative Dance. But did you know that we also collaborate with community partners all over Ithaca share our love of reading, creating and hands-on fun? This summer we've been lucky enough to partner with Ithaca Welcomes Refugees, The Racker Center, Tompkins Community Action, and many more. Recently we welcomed friends from Greater Ithaca Activities Center (GIAC) for a program all about hats! (Yes, we can truly build a program around any topic!) We shared the book Old Hat by Emily Gravett and then got to work creating our own headwear masterpieces.
We are so lucky to be able to do what we do! None of it would be possible without our amazing partners and wonderful community.