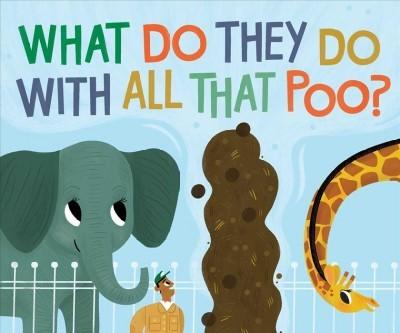 Youth Services Staff Picks
Check out some of the books our children's librarians been reading and enjoying lately!

Enjoy!
Picture Books (E)
Big Red Lollipop by Rukhsana Khan
Summary: "Having to take her younger sister along the first time she is invited to a birthday party spoils Rubina's fun, and later when that sister is asked to a party and baby sister wants to come, Rubina must decide whether to help."
Kai's Thoughts: As a mom who grew up in China, I always worried that I might be giving my kids a difficult time because of the different cultural customs. I feel bad that Rubina has to face the challenges and take the responsibilities of being an older sister as well as an American/Canadian-raised child of immigrant parents.  Her way of handling the difficult situation impressed me. Also, I like the book's vivid depiction of the sibling rivalry, its unexpected twists and turns, and the moving moments of forgiveness.
Pie is for Sharing
by Stephanie Parsley Ledyard
Summary: "You're invited to a glorious 4th of July picnic where you'll learn all about sharing, the good things along with the bad."
Kelly's Thoughts: This is a lovely, realistic picture book about what sharing really means. Jason Chin's thoughtful images make you feel as if you are right there at the picnic where the pie, and many other worthwhile items and sentiments, are being shared by children and families of every color.
Mabel and Sam at Home by Linda Urban
Summary: "Mabel and her younger brother Sam approach their new home and the trauma of moving by turning it into an adventure, imagining they are sailors approaching a new land, tour guides exploring a museum, and finally astronauts in space."
Sarah's Thoughts:  Nothing is as scary, or as exciting, as moving when you are a young child.  As someone who moved several times when I was younger, I can relate to Mabel and Sam feeling a bit overwhelmed by the flurry of activity, but also the excitement of the adventure of moving!  They use their active imaginations and sibling bond to persevere through this new experience in a heartwarming way.  I found their sibling dynamic very familiar and very charming.  The humor of the writing along with the lovely illustrations bring to life these two adventurers' explorations.
Shake the Tree! by Chiara Vignocchi
Summary: "Various animals take turns shaking a tree in search of a tasty meal. It starts with Mouse who wants a nut so she shakes the tree a little to the right, and a little to the left. But it isn't the nut that falls from the tree, it's Fox who thinks that Mouse looks pretty tasty! Soon a warthog and then a bear come along with similar ideas. Little readers will enjoy the just-made-it escapes and the fun shaking-action that readers can do along with this interactive picture book."
Kelly's Thoughts: I don't know how I missed this picture book when it came in in January, but I love it! Very whimsical, very funny, and you can learn about left and right! ? I giggled a lot!
Kid Sheriff and the Terrible Toads by Bob Shea
Summary: "The Toad brothers are wreaking havoc in Drywater Gulch when a boy with no experience but immense knowledge of dinosaurs rides into town on his tortoise and declares himself the new sheriff."
Joanne's Thoughts: Here's a hilarious romp into the Old West, where three gold-stealin', cattlekissin', chili-insultin' bandits are wreaking havoc on Mayor McMuffin's town. To the rescue comes – very slowly on his tortoise – 7 year old Ryan, who knows nothing about shootin' or ropin', but a whole lot about dinosaurs. As the Toads continue their rampage, Ryan attributes their dirty deeds to several types of dinosaurs, until the bandits object because they want the credit. I won't ruin the end, except to report that Kid Sheriff ends up riding – very slowly, over several days – into the sunset on his tortoise. Great illustrations by Lane Smith and the tongue-in-cheek storyline will satisfy listeners and readers alike.
Children's Non-Fiction (JNF)
What Do They Do With All That Poo? by Jane Kurtz
J 591.5 Kurtz
Summary: "There are so many different kinds of animals at the zoo, & they each make lots & lots (and sometimes LOTS!) of poo.
So what do zoos do with all of that poo? This zany, fact-filled romp explores zoo poo, from cube-shaped wombat poo to white hyena scat, and all of the places it ends up, including in science labs and elephant-poo paper—even backyard gardens!"
Joanne's Thoughts: Almost every kid is fascinated by bodily functions, especially ones that adults might be uncomfortable talking about in polite company, so just the title of this book will be enough to draw in our young readers. With bright cartoon-like illustrations by Allison Black and a matter-of-fact approach, readers will learn all about different zoo animals' poop: What does it look like? How do the animals' diets and habits effect their poop? And, of course, what do zoos do with this abundant supply? Text is organized so that there is a rhyming easy reading narrative, along with a more detailed and informative entry at the bottom of each page. This book offers plenty of fresh, fascinating information for every reader, child or adult.
Chapter Books (J)
Wishtree by Katherine Applegate
Summary: "An old red oak tree tells how he and his crow friend, Bongo, help their human neighbors get along after a threat against an immigrant family is carved into the tree's trunk."
Kai's Thoughts: This warm and thoughtful book with its simple language and complex subject matters appeals to middle grade readers. Its slow pacing is different from many other action-packed fantasy books. The narrator is an old, wise tree who has been watching the world and providing residency for a diverse array of animals for over 200 years and whose owner has determined to cut it down. While reading, I laughed, cried, worried, and sighed with relief, finally. Yes, nature knows what many human beings don't! Establishing an inclusive community that protects not only all human beings but also all creatures in nature is the key to a healthy and thriving world. This enlightening book will definitely change young readers' perspectives toward nature and human society. They may want to get away from their video games, at least temporarily, walk into the woods, and learn wisdom from nature.    
Without Refuge by Jane Mitchell
Summary: "Forced to leave his home in war- torn Syria, thirteen-year-old Ghalib makes an arduous journey with his family to a refugee camp in Turkey. Includes glossary." Sarah's Thoughts: This very timely chapter book highlights how similar & yet how different children's lives are in war-torn places like Syria compared to our children's lives here in the United States.  Ghalib loves hanging out with his cousins and his friends, adventuring through their city.  He finds comfort in his family, even if he is annoyed by his older sister Bushra.  But this story also illustrates how different Ghalib's life is from ours.  He runs through the bombed out buildings in his city, he is banned from going into areas because they are unsafe, and he must flee everything he knows with his family to find a safer home. When he is separated from his whole family, he must find the bravery to continue his journey in hopes of finding safety and, most importantly, his family.  A wonderful book that is both a mirror reflecting the similarities of the characters' lives with our own, and a window into an unfamiliar world that we so often hear about on the news.
Front Desk by Kelly Yang
Summary: "After emigrating from China, ten-year-old Mia Tang's parents take a job managing a rundown motel, despite the nasty owner, Mr. Yao, who exploits them, while she works the front desk and tries to cope with fitting in at her school."
Kate's Thoughts: Mia and her family have moved to California from China expecting a better life in America. However, the American Dream is not so easily realized: their boss underpays them, they and their friends battle racism in most corners of their lives, and for every step forward, they seem to take ten steps back. However, Mia meets these challenges with bravery and determination, pushing herself to do her best, and helping her friends along the way. This story is set in the 1990s but many immigrants still face poverty, discrimination, and predatory behavior from employers, landlords and others. The book deals with very serious issues, but Mia's bright personality and fiery spirit keep the story positive. I would recommend this important, timely book to just about any middle-grade reader. 
The Book of Lost Things (Mister Max #1) by Cynthia Voigt
Summary: "When Max's parents leave the country without him, he must rely on his wits to get by, and before long he is running his own--rather unusual--business."
Cassie's Thoughts: Max has some very inventive ways of solving other people's problems as he struggles with the mystery of his missing parents.   He's a creative child, using costumes and creating stories to help his solve his mysteries. What really makes this book shine are the characters. For kids who love interesting characters, don't need a quick paced mystery and who enjoy a little whimsical storytelling, this is a treat.