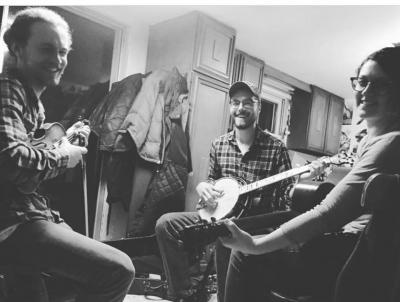 Outdoor Events at TCPL This Summer
This season, we're trying something a little different! In celebration of the warm summer months, TCPL is hosting a handful of outdoor events along the Green Street corridor. Whether you plan to attend or just happen to notice goings-on while you're out and about, we hope you can participate!
First, we'll be visited by GIAC Jumpers! A dance, step, and double-dutch troupe from Greater Ithaca Activities Center, GIAC Jumpers is comprised of area kids who are passionate about performing and conveying a social justice message. Led by Jackie Greene, the Jumpers will be performing and giving a double-dutch demonstration on July 27 from 4:30 to 5:30 pm.
Next, we're going to get our groove on with a Pop-Up Tie Dye Party. Bring any white, cotton item to dye (tees, socks, and pillowcases work well!). There will also be a handful of plain white tees in a variety of kids' and adults' sizes. Please join us to create your swirly masterpiece on Friday, August 3 from 3:00 to 4:30 pm.
The creativity continues with a Chalk Art Extravaganza! We'll provide the chalk for you to decorate the sidewalk panels along Green Street. See what you and your community can create on Friday, August 10 from 2:00 to 5:00 pm.
Finally, we will be joined by The Flywheels for a free concert! The Flywheels are a group of local musicians who play bluegrass, old-time fiddle tunes and honky-tonk. You won't want to miss them on Saturday, August 18 from 11:00 am to noon.
Questions? Contact Asia Bonacci at abonacci@tcpl.org.
Happy Summer from Tompkins County Public Library!