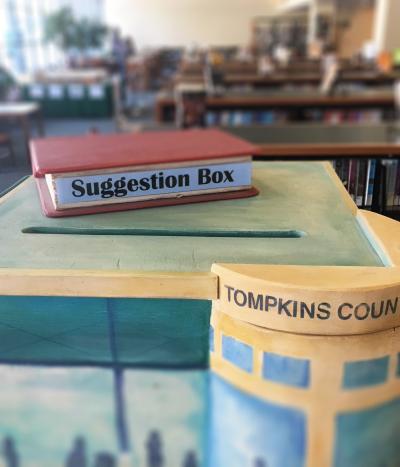 January Patron Comments
Comment: I am wishing for free books and a vending machine at the library.
Response: Thank you for sharing your library wishes with us. Did you know that when you participate in our summer reading program, you can choose a free book to keep? And we hope you enjoy borrowing all the books you can enjoy for free all year long. Did you know there are snack, movie, and even book vending machines? We will put these ideas on our wish list too.
Comment: Please paint the outside of the library so it's as nice as the inside.
Response: Thanks for your suggestion. Our library is just one of the many buildings maintained by the Tompkins County Facilities Team, and this item is on their work list. However, it's not paint on the exterior, but rather a durable coating that needs to be reapplied after 20 years on Green Street.