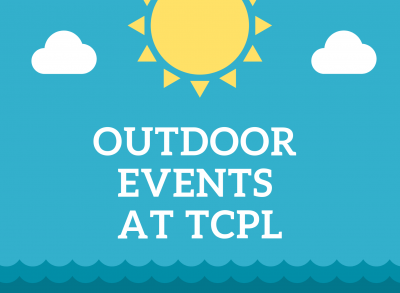 Summer 2019 Outdoor Events
Join us this summer for a series of outdoor events!
We'll start with a Giant Bubble Extravaganza on Monday, July 1, from 3-4:30 pm. Come engineer your own bubble wand and see how big your bubbles can get! This event will be held on the beautiful Creek Walk, behind the library building.
Next, we welcome back the spirited GIAC Jumpers, a dance, step, and double-dutch troupe from the Greater Ithaca Activities Center. They'll be here on Thursday, August 1, from 4:30-5:30 pm, also on the Creek Walk.
Tune in for an acoustic set from our friends The Flywheels on Tuesday, August 13, from 6:30-7:30 pm, on the Creek Walk. There's nothing better than lively bluegrass on a balmy summer evening!
Finally, we'll celebrate summer's end with a Chalk Art Extravaganza (yes, we like that word!) on Thursday, August 29 from 2:00-4:00 pm. This time, we'll meet outside in front of the library entrance on Green Street. Come see what you and your community can create with sidewalk chalk!
See you this summer!
Special thanks to the City of Ithaca for use of the Creek Walk.