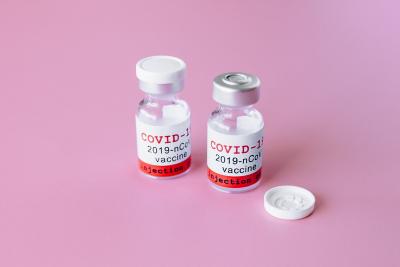 COVID-19 Vaccination Information
To Register for Vaccination Within Tompkins County
Visit https://tompkinscountyny.gov/health/covid19vaccineform. PLEASE NOTE: This registry is for Tompkins County Health Department to better understand demand for the vaccine and to communicate directly with those who are eligible to receive the vaccine when doses become available. You must meet eligibility requirements to register. Those who register will receive a confirmation email from covid19vaccines@tompkins-co.org.
The county allows caregivers, family members and friends to complete the registry on behalf of those who do not have internet access. People without a computer and/or internet access can also call the 2-1-1 helpline for assistance. TCHD will use the registry to distribute vaccination appointment sign-up links to eligible groups.
Vaccination Providers (Local and State Sites)
The TCHD website maintains links to vaccination clinics:
Clinic schedule is set weekly based on number of vaccination doses available. Must complete the Vaccine Registry Form once you are eligible.
New York State has designated retail pharmacies for vaccinating people age 60 and older (60+), P-12 teachers, school staff (administrators, support staff, bus drivers), and childcare workers. This link provides information about Kinney Drugs, Tops Friendly Markets, CVS, Rite Aid, Walgreens, Walmart and Wegmans Pharmacy. If you have questions, please refer to the pharmacy websites. TCHD and 2-1-1 will not have information about vaccination clinics at pharmacies.
New York State Operated Vaccination Sites
By appointment only and must be eligible. Register by phone at 833-697-4829.
Get updates
Get local updates from the Tompkins County Health Department regarding COVID-19 and vaccine distribution in our community.
Sign Up for Health Department COVID-19 Related Updates.
Sign up with Swift 911 for automated SMS text and robocall alerts. Add the Tompkins County subscription.
NYS COVID-19 Vaccination Hotline: Open 7AM - 10PM, 7 days a week, for scheduling vaccination appointments for eligible New Yorkers: 1-833-NYS-4-VAX (1-833-697-4829).
Questions? Call 2-1-1 (877-211-8667)
Excelsior Pass
Excelsior Pass provides secure, digital proof of COVID-19 vaccination or negative test results.
There are currently three types of Passes:
COVID-19 Vaccination Pass (valid for 30 days after the Pass is retrieved, at which time a new Pass may be retrieved)
COVID-19 PCR Test Pass (valid until midnight on the third day after a test)
COVID-19 Antigen Test Pass (valid for 6 hours from the time of a test)
Similar to a mobile airline boarding pass, New Yorkers can store Passes digitally on their smartphones or print them out to present at participating businesses and venues. Businesses and venues can use Excelsior Pass to aid their compliance with State reopening guidelines. Learn more here.