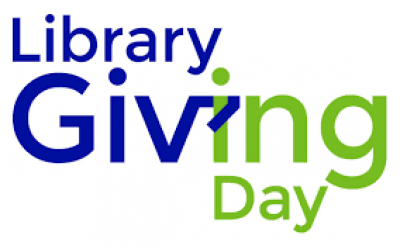 Celebrate Library Giving Day with a Gift to TCPL!
Tompkins County Public Library Foundation is participating in Library Giving Day to raise funds for Tompkins County Public Library (TCPL). This one-day online fundraising event is happening today, Wednesday, April 7, and gives patrons and library lovers the opportunity to support their library by making a gift.
Libraries, small and large, serve as a cornerstone for our communities. In addition to well-loved books, TCPL offers innovative programs and resources that promote lifelong learning, connect patrons to technology, and advance knowledge.
To learn more about #LibraryGivingDay or to join the celebration of libraries, please visit:
Website: www.tcplfoundation.org/tcpl-library-giving-day
Facebook: https://www.facebook.com/TCPLFoundation
Instagram: https://www.instagram.com/tcplfoundation
The Tompkins County Public Library Foundation sustains and strengthens our library by inspiring community support. The Foundation serves as a bridge between the library and the community, encouraging engagement through philanthropy and participation.