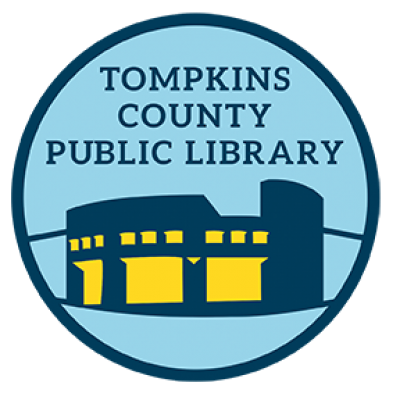 Letter to the Community, May 2020
Dear Library Community,
First, we miss you and hope this letter finds you safe and well.
As New York begins the reopening process, we are looking forward to seeing you all again, and sharing physical library materials and programs as well as electronic and virtual resources. Why, then, did we make the decision for Tompkins County Public Library to remain fully closed through June 30?
This decision was influenced by schools being closed through the end of the academic year and the phased reopening process the Governor has outlined here. Libraries appear to be clearly in Phase 4 in the category of Arts, Entertainment, Recreation, and Education. We are in the Southern Tier Region. Most believe that there will be at least two weeks between phases, and this is conditional on all the health criteria indicating no upward trends in the spread of the virus.
However, some advocates feel that very limited curbside or in-lobby pick up of materials might be allowed prior to the full Phase 4 reopening which will be determined by region. If that possibility works for us, we will be happy to offer limited in-lobby pick-up before that date. Reopening is a process, and we will need to assess this decision as we learn more.
Those decisions will be made with the safety of our staff and patrons at the forefront and with the guidance of our County as they own our library building.
When we have a reopening date to share with all of you, library service will look very different as we practice physical distancing and address density of people in our building. You can expect to see closed stacks in the beginning. Patrons will place holds on materials online or by phone, and they will be available for contactless pick up from the lobby. We know this may feel strange, but will do all we can for it to also feel welcoming. Our dedicated librarians will have tips on our website for browsing the online catalog, have many suggestions for what to enjoy next, and are preparing themed materials for binge reading and watching. Look for these resources and current virtual programs at tcpl.org. You can get your library card online and enjoy Virtual TCPL right now. Visit the TCPL Facebook page for storytimes, book and movie breaks, coding programs, poetry workshops and quiet meditation-- all from home.
Second, TCPL is not exempt from the financial impacts of Covid-19, and we are expecting significant reductions in all our funding streams. On Tuesday, May 5, County Administrator Jason Molino presented mid-year budget corrections for the anticipated 11 to 18 million dollar shortfall they are expecting. To address that loss, the Legislators approved a 25% cut in all agency (including TCPL) third quarter allocations, and a similar cut is proposed in the fourth quarter.
Our Board of Trustees and Leadership Team continue to pursue options that hold patron, staff and library service needs close to our heart. Reductions this significant have not been faced by our library or indeed our world due to this pandemic. Together, we will navigate these challenges and continue to provide library service to this community in creative and cost-effective ways.
We love our community and know you love our library! Thank you for your patience as we re-imagine library service.
Keep reading, stay well, and hope to see you soon.
Annette Birdsall, Director
Luca Maurer, Board President