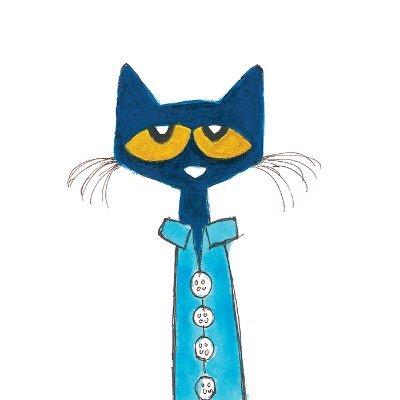 Online Literacy Resources for Kids and Families
TCPL VIRTUAL STORYTIMES - two new storytimes added each week!
LOCAL RESOURCES FROM OUR DISCOVERY TRAIL PARTNERS
Links to Facebook pages - also check out their other social media and websites!
The History Center in Tompkins County
And additional activities from our partners here at the Discovery Trail website.
AUTHORS AND STORIES ONLINE
Kids everywhere can instantly steam an incredible collection of stories, including titles across six different languages, that will help them continue dreaming, learning, and just being kids.
Pete the Cat Official Instagram
Pete the Cat Creator James Dean Live Storytelling, March 17 at noon
Storytelling with Jay Leeming
Online storytelling with local author Jay Leeming
Save With Stories on Instagram
Celebrities reading stories
Animated Stories for Kids on YouTube
Animated stories (shared by local author Anne Mazer)
Author Kate Messner Official Website
Facebook Live Sessions With Author/illustrator Ben Clanton (Narwhal and Jelly)
March 18 at 11 am PST (2 pm EST)
March 20 at 2 pm PST (5 PM EST)
Lunch Doodles With Mo Willems!
Elephant and Piggy creator Mo Willems
Jbrary Storytime Online
Jbrary online storytime resources: links to many libraries' online storytimes and other resources such as fingerplays, songs, and access to online stories
Storyline Online
Stories read by celebrities such as Oprah Winfrey, Michelle Yeoh, and Al Gore
School Library Journal
Additional Info on Authors
Free Virtual Services from FLLS
Indiana Public Library: Resources for Parents
World Book Day Storytime Online
World Book Day: Celebrities and authors reading picture books
ONLINE EDUCATIONAL TOOLS
FlipGrid
Online resource for creating interactive educational communities
Roll20
Create on online tabletop role playing game (RPG) that kids and families can join in on
Article from School Library Journal about online programming in the age of Covid-19
NaNoWriMo
Host an online writing classroom
Math (K-9); ELA (K-9); Social Studies (K-12); Science (K-8)
Every subject K-8
Math and ELA K-12 (Only 2 weekly math exercises are free)
K-12
Pre-Algebra, Algebra 1, and Biology
Sciencewerks Download 5 books for free
FREE ONLINE GAMES
365 Escape
EscapeFan
Dominion (this is the board game Dominion)
GROUP CHATS (Places you can set up private group chats for book clubs etc.)
CODING
Google for Education Free Computer Science Curriculum
Scratch
A Mini Clearinghouse on Coronavirus, Created by Two School Librarians
This article from SLJ has a ton of links at the bottom about resources that normally charge money but are going free right now in light of school closings