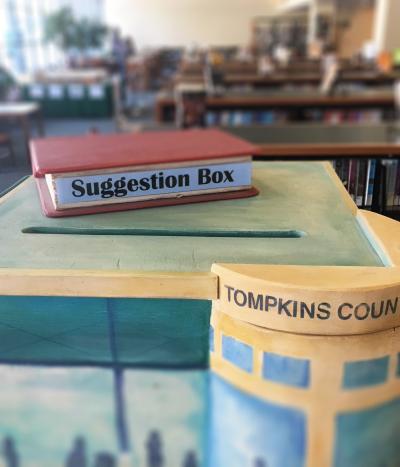 Patron Comments
September 2019 Patron Comments
Comment: I used the restroom today and noticed they have been retro-fitted with handicap access. Fantastic! Thank you for following through on this.
Response: Thank you for alerting us to this oversight. We are happy to have improved access thanks to our County Facilities support. And we are also working on adding a better transition from the hall to the restroom to allow wheelchairs better access.
Comment: Can you make new book lists? There should be new books under the genres because I have read most of them. Thanks!
Response: Keeping up with reader's advisory is an ongoing joy! Please visit our Booklists page for the latest updates. Our Wednesday noon Break for Books post on Facebook lets readers recommend titles to each other, so you might want to connect at https://www.facebook.com/tcplny while you wait.
Comment: Thank you all for everything you do!!
Response: All of us work to create a library where everyone can belong and find joy in learning, discovery, and personal growth. We are grateful for a community that supports that mission. Thank you for the shout out!
Comment: Amazing workshop (writing) from Zee Zahava yesterday (9/9). The room was packed and it was a great experience and group. More of this, please! Thanks!
Response: We share your enthusiasm for Zee Zahava's writing/teaching prowess. Check out her next inspiring workshop on October 7, 2019.