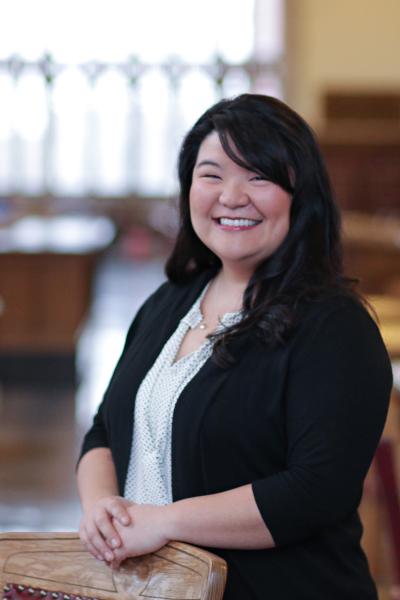 TCPL Announces New Director Leslie Tabor
The Tompkins County Public Library Board of Trustees announces the appointment of Leslie Tabor as Library Director, effective November 28.
"It's a thrill to be selected to serve the Tompkins County community as library director," says Tabor. "Leading teams, encouraging and helping others, and connecting people with information are passions at the heart of my career, and it's an honor to contribute those passions to the Tompkins County Public Library."
Tabor's public library career includes time at The New York Public Library (NYPL), where she started as a library manager and then served as associate director for neighborhood libraries. In that capacity, Tabor directed and supported the operations of 13 neighborhood branch libraries serving Harlem, the Upper East Side, and Midtown Manhattan, including coordination of staffing, training, budgets, and facility projects. She also led the system-wide Community Engagement Advisory Council "Invest in Libraries" campaign, which resulted in the largest single-budget apportionment to NYC libraries in city history up to that date.
Prior to NYPL, Tabor oversaw the 90-member staff at the Norman Public Library in Norman, Oklahoma, as library manager. Like TCPL, Norman is a central library of a large library system and is located in the heart of a university community.
After NYPL, Tabor spent five years in consulting, first as senior project manager at ADG in Oklahoma City, where her projects included managing a multi-million-dollar initiative that built the Norman East and Central branch libraries. Tabor then joined Kimley-Horn and Associates as a practice builder and project manager in its Phoenix office. 
While grateful for the way consulting honed her budget management, contracting, and project management skills, Tabor says libraries were never far from her mind. She recently returned to public librarianship as a library manager in the Phoenix Public Library System.
"I am passionate about public libraries and the services they provide," Tabor explains. "The challenging work of being a public librarian in current times is an honor and a privilege that I don't take lightly," Tabor says . "Public libraries engage with people from all walks of life, with vastly differing needs, who come into the library because they trust it to be a safe place."
Search Committee Co-Chair and TCPL Trustee Nina Scholtz states, "I'm excited about Leslie's ideas for connecting with Tompkins County residents, both those who already frequent the library and the underserved portions of our community. And I am privileged to have worked with a wonderful search committee made up of community members and library staff and trustees. In particular, my co-chair, Teresa Vadakin, brought great energy and purpose to the committee. My fellow trustees and I are grateful for her leadership and service as interim director over the past year."
"It has been an honor to lead the incredible TCPL staff over the past year," says Vadakin, who will return to working directly with patrons as the head of TCPL's adult services department.  "I'm especially grateful for this community and their dedication and love for this library. Leslie's enthusiasm is contagious, and her diverse experience will be an asset to the library and our community."
Tabor says she jumped at the chance to apply to the TCPL position when she saw it listed. "I first fell in love with Ithaca and the Finger Lakes while in library school at Syracuse University," Tabor explains. "It's a dream come true to return to New York. TCPL reflects the thoughtful, diverse, and inclusive community it serves, and I'm looking forward to getting to know the library's staff, patrons, and community partners. I can't wait to see what the future holds."