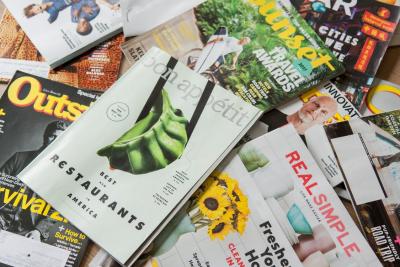 Magazine Sale
Our annual Magazine "Sale" will look a bit different this year! Starting January 28 and continuing through the end of February, discarded magazines will be made available for FREE in presorted bundles on socially distanced tables in the Avenue of the Friends.
Magazine bundles can be picked up during our lobby days, Tuesday and Thursday, 10-1 & 2-6, and Saturday, 10-1 & 2-5. They will be available on a first-come, first-served basis and cannot be reserved. We ask that you do not disassemble bundles and that you use hand sanitizer and social distancing when perusing the selection.
While the magazines are free this year, donations are appreciated, if you feel inclined!