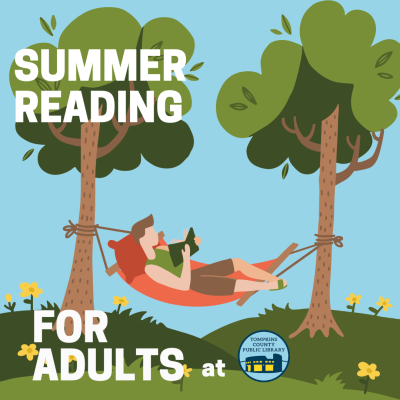 Remember summer reading programs when you were a kid? Read 10 books and get your own pizza? Or stickers. Or…more books? Well, TCPL's 2023 Adult Reading Program will take you back to those fun times, all just for doing what you love — READING! Submit reviews, complete a Summer Reading BINGO form, attend summer programs, or heck, do all 3 and each time you will be entered to win one of our amazing raffle prizes. Prizes will be awarded at our end of SRP party! 
Read More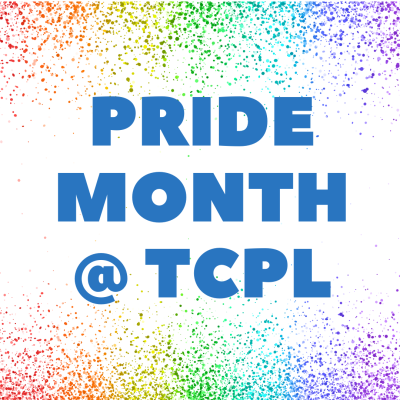 Celebrate Pride Month with us at TCPL all through June. We have a variety of events and activities ranging from workshops to film series and storytimes. Discover Book and movie recommendations, too! Happy Pride!
Read More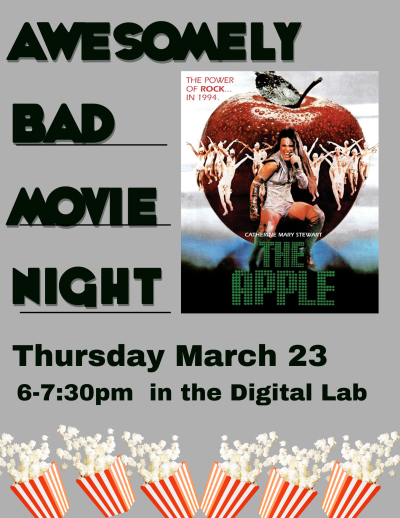 Movie showings are back at TCPL! We will be screening films for our Awesome Bad Movie series monthly here at the library. The first film we will be screening is The Apple, a rock musical from the 80s set in futuristic 1994. Alphie and Bibi take part in a music competition and are offered a record contract to become pop stars. Bibi wants to sign right away, but Alphie isn't so sure. Should they sign? Or should they stay true to their folk singer/songwriter ways? Join us on Thursday, March 23 at 6pm in the Digital lab to find out. 
Read More