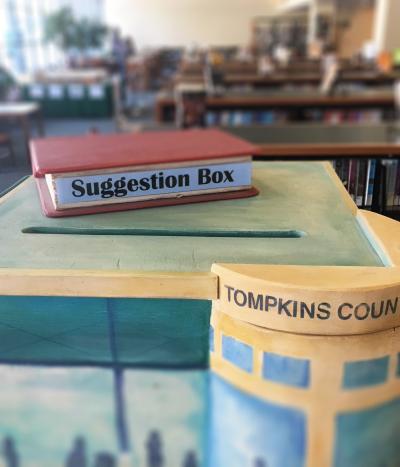 Patron Comments
August 2019 Patron Comments
Comment: Looking on the website search, I was surprised to find that TCPL did not have available copy of M. Collins's Carrying the Fire-– and FLLS has few (hardly any)! This being the 50th anniversary of Apollo 11…
Response: The anniversary of Apollo 11 is a focus of celebration, and that title has been added to our collection. If you would like to suggest a title directly, please visit our website at https://www.tcpl.org/form/suggest-a-title so holds on purchased items can be placed for you.
Comment: Please consider a display of Toni Morrison's work. She has touched lives of so many – teachers and students. It would be great to see TCPL feature her work as the new school year begins. Thank you!
Response: Honoring Toni Morrison's work was a priority for us as well. The book display went up right after her passing, and the materials were checked out rapidly.
Comment: Visiting from out of town. Gorgeous library, love it! Jealous!
Response: Thank you so much. We are proud of our library and so happy to hear of your appreciation.
Comment: Please be more generous/loving with the A/C!
Response: The comfort of library patron matters, but regulating temperatures can be challenging with some too hot, some too cool, and some just right. We will continue to strive toward a comfortable ideal.
Comment: I want my library parking spaces back.
Response: The City of Ithaca has provided Library parking on Cayuga Street, but they have also confirmed that Green Street will remain available for bus traffic without parking in front of the Library. We continue to explore parking solutions, and have added an additional book drop on the Cayuga Street side for increased patron convenience.