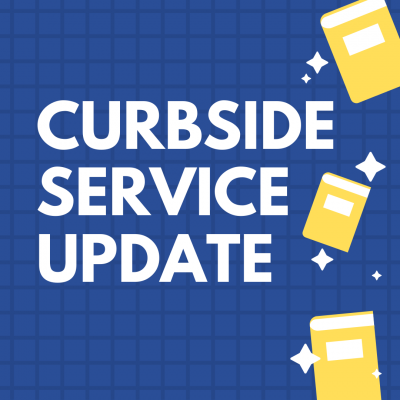 Curbside Pickup
Monday, Wednesday & Friday, 10:00 am to 6:00 pm (no appointment necessary!)
How do I place a hold?
You can place a hold as you normally would, using the online catalog or by calling 607-272-4556. Once you receive the notification that your hold is ready, then you can pick up at the curb on Cayuga Street. Note: often same-day pickup is not possible.
How do I use curbside pickup?
If you would like to use our curbside pickup service, place a hold on an item and wait until you receive a notification that your hold is ready. When you're ready to pick up your items, pull into the marked spot on the Cayuga Street-side of the library, and call the number designated on the sign. Please remain in the spot so we know where to find you! A staff member will bring your items out to you to place in your car's trunk or back seat. Again, this process is completely contact-free, but we do ask that you wear a mask during curbside pickup.
If you have any questions about Curbside Pickup, email circulation@tcpl.org or call 607-275-1542.
We look forward to seeing you!